SOLD OUT — THANK YOU!
Tickets will not be sold at the door.
St. Michael's Holy Family Center is at 15546 Pomerado Rd, Poway, CA 92064. The center is on the south side of the parish campus, south of St. Michael's School, with plenty of easy parking…
Arrive at 6 to check in, and kick off the night with a refreshing glass or two of wine, ice cold beer, soda, or water from our cash bar. (Seats / Tables will not be sold at the door.)
Sample imported and domestic cheeses with crackers, grapes, strawberries and candied walnuts… as you enjoy live background music performed by local Catholic student musicians in grade school and high school.
Take a selfie or group shot at one of two fun photo walls… before sitting down for an opening prayer by Fr. John Dolan, our new Diocesan Vicar for Clergy.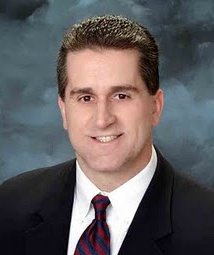 Guest host and emcee Tim Staples, radio host of Catholic Answers, will guide us through an evening of awards and recognition for some very special Catholic Educators.
Our goal is for you to relax, have FUN and enjoy a super evening while you enjoy a delicious and filling meal, dessert, and coffee. Attend with an open heart to accept the love and appreciation from your amazing Catholic community.
Sorry, no auctions or baskets this time around… And we'll wrap up at 9 p.m. so you can get home to a good night's sleep.
Cocktail Hour
International and Domestic Cheeses, Crackers, Strawberries, Grapes and Nuts
Cash bar: Red Wine, White Wine, Beer Selection, Sodas, Waters
At Your Table
Mixed Greens Salad with Hearts of Palm, Candied Walnuts, Craisins, Goat Cheese, and Raspberry Vinaigrette
Rolls and Butter
Dinner Buffet
Tilapia with Mango Salsa
Red Potatoes with Rosemary
Rice Pilaf
Zucchini with Red Peppers and Yellow Squash
Tri Tip (carver station)
Dessert Tables
Mini Cheese Cakes
Cookies
Mini Apple Pies
Mini Brownies
Lemon Bars
Mini Cream Puffs
Mini Eclairs
Coffee Stations
Regular & Decaf
Creamer Variety
Chocolate
Cinnamon